Bedale Hall occupies a prominent position at the North End of the Market Place, opposite St Gregory's Church and set in the beautiful parkland of Bedale Park.
It was described as "really a Country House placed in a Town" by Pevsner. The original hall was probably built in the 17th century, but was transformed into the Palladian mansion we see today in about 1730. Its classic interior contains exceptional examples of Rococo plasterwork in both the hallway and saloon (ballroom).
The Hall is now home to a number of local businesses and community organisations, including Bedale Tourist Information Centre, Bedale Community Library, Bedale Museum - displaying a collection of local significance including the Bedale fire engine which dates from 1748 - and our Bedale Town Council offices.
There are also various rooms available to hire for weddings, functions and events. For more information please visit Bedale Hall's Website or come and see it for yourself.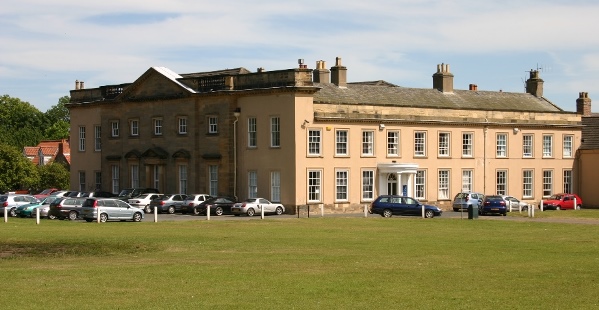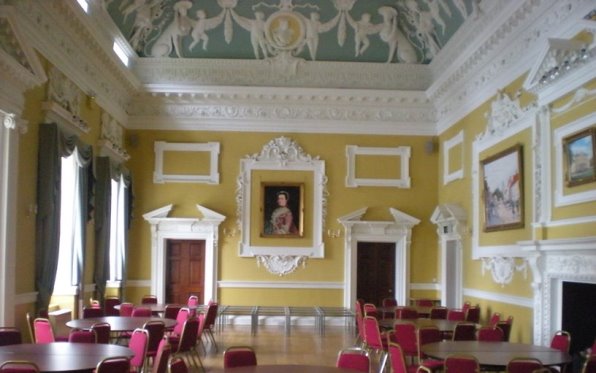 In 1952 Bedale Hall was sold by the Beresford-Peirse family to Bedale Rural District Council for £4,000, on the condition that the Hall was to be used to benefit the people of the area. Ownership of the hall subsequently transferred to Hambleton District Council in 1974, and was in due course leased back to Bedale Town Council and Aiskew Parish Council. The two Councils were to joint trustees of the new Bedale Hall Trust, which managed the building as a "community centre…for meetings, lectures and classes and for other forms of recreation and leisure-time occupation." In 2017 the Bedale Hall Charitable Incorporated Organisation was set up to take on the managament of the building from the Trust, working to the same terms and conditions.
More information about Bedale Hall's history.