The toilets in Bedale are provided for the convenience of the public by Bedale Town Council.
Market Place Toilets
Located in Bridge Street Car Park, these can be accessed from Market Place through the arch between Dovetail Interiors and Asquith's Butchers, or the arch adjacent to House and Home.
Bedale Town Council took over the running and maintenance of these toilets in 2016 to save them from closure, and they were fully refurbished in 2018. They are attended twice a day and regularly deep cleaned, however their appearance at any given time is reliant on the goodwill of their users and the general public.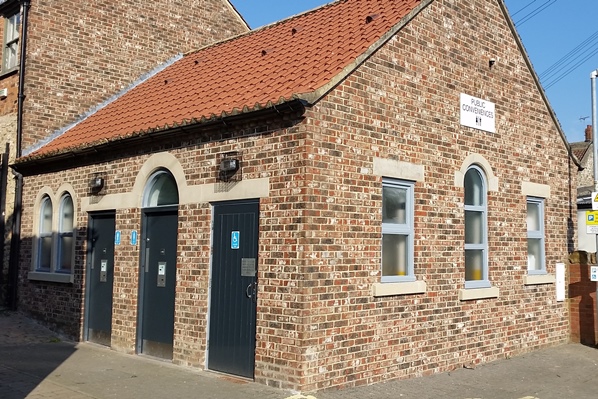 Bedale Park Toilets
Located to the rear of Bedale Hall, these toilets are open between March and October, and for Park events outwith those times. These toilets were fully renovated in 2021.