Statement from the Burial Board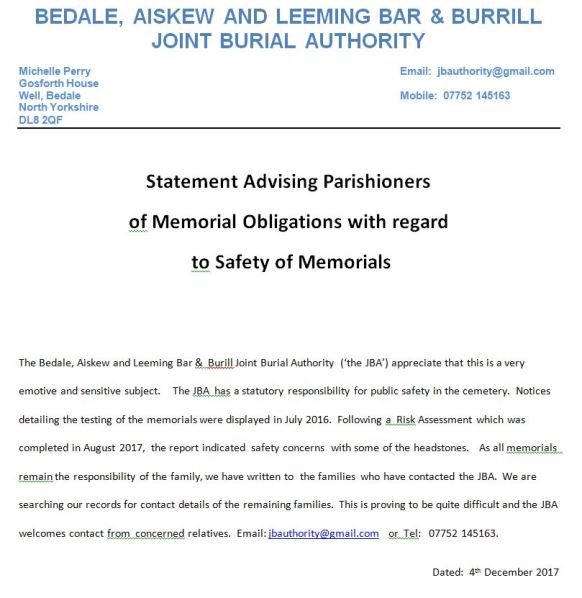 Bedale Burial Ground
Bedale Burial Ground is located between the churchyard of St Gregory's Church and Bedale Beck and is accessed from Emgate next to the Riverside Club or through the churchyard.
The Burial Ground is run by Bedale, Aiskew, Leeming Bar and Burrill Joint Burial Authority.
Chairman: Mr R Corner, Vice Chairman : Mr M Young, Clerk: Mrs Ally Marr
For all matters relating to the burial ground please contact the Clerk to the Burial Board.
Email : jbauthority@gmail.com Tel : 07752 145163