WOULD YOU LIKE TO BE A TOWN COUNCILLOR AND HELP TO MAKE THE PARISH OF BEDALE A BETTER PLACE TO LIVE?
A vacancy has arisen on Bedale Town Council.
The Council is to fill the vacancy by co-option, which is a process whereby the Council considers applications from interested persons and then selects someone to fill the seat.
If you are interested in becoming a Councillor, please write to the Town Council and include a few details about your background and explaining briefly why you would like to join the Council.
To be eligible for co-option you must be a British, Commonwealth, Irish or European citizen and on the day of nomination be 18 years of age or over. In addition you must meet at least one of the following criteria:
Be on the electoral register for the parish

For the previous 12 months, have owned or tenanted land or premises in the parish

For the previous 12 months, had a principal or only place of work in the parish

For the previous 12 months, resided in the parish or within 3 miles of it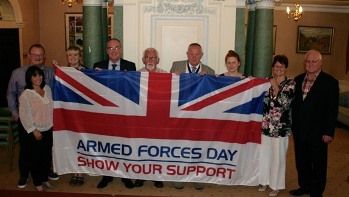 If you would like any further information about the role, please see below or contact the Clerk to the Council